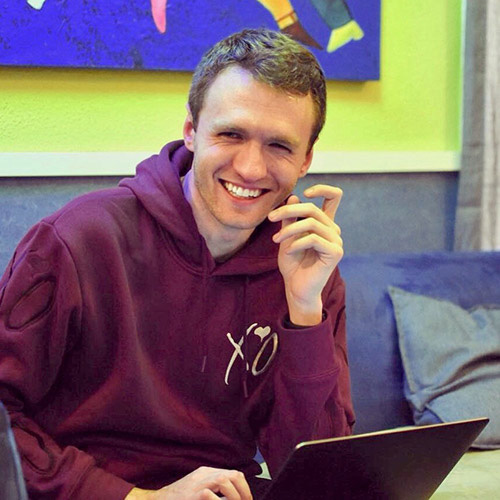 Hello! I'm Jake.
👋
I'm a web and mobile developer based in Boston.
I strive to find clean solutions to messy problems.
My recent focus has been on lean JavaScript frameworks like Node, React, and Angular...
...but I'm also proficient in classics like PHP, Ruby, Java, and C++.
You can find some of my work on GitHub or LinkedIn, my adventures on , Facebook, or Instagram, and my classic PDF resume right here.
I fell in love with front-end web development (don't judge) back when my only source of income was the Tooth Fairy.
Since then, my side projects have been featured in various news outlets.
I've been spending my free time dipping my toes into the waters of information security and serverless cloud architecture, especially the containerization of everything.
If any of this fits with what you're looking for, I'd love to hear from you via emailD36C B66F 4002 B25B, , or text!
© 1999 – 2018 Jake Jarvis. 🐼 View source on GitHub.